Student Housing
Delaware Apartments
These are unfurnished apartments located at 1300 Delaware Street (1.5 blocks from the North Berkeley BART station). One and two bedroom units are available to PLTS students and to GTU students. Rent includes water and trash/recycling. Tenants are responsible for gas & electric.
For list of apartment costs, please refer to the tuition and fee schedule.
Amenities:
Coin operated laundry on-site
Free off-street parking space (one-space per unit)
Limited storage available
Bike storage available
Community garden, BBQ and fire pit
When can I move in?
Fall semester move-in date is scheduled for August 15th. Arrangements can often be made for an earlier move in by contacting the Residential Life Coordinator. Once you determine the date you plan to move in, you will make arrangements with the Dels Student Residential Manager to schedule your check in.
Can I bring a pet?
The Dels is pet friendly! Prior authorization is required before pets can reside at the Dels. Contact the Residential Life Coordinator to request an on-line pet application form. Once authorization is given a $500 pet deposit is required upon move in.
How do I pay rent?
Rent is billed to your students account at the beginning of each semester. In rare instances, a month to month agreement can be requested by making appointment with the Aaron Greig in the Business Office.
What's included in the rent?
Water, garbage and recycle pick up are already included in rent.
The gas and electric are already on, but….!
The gas and electric will already be on when you arrive. The fee is not included in the rent. You must set up an account in your name the week you arrive.
To set up an account in your name, call PG& E the week you arrive 1-800-743-5000. Be prepared with your driver's license, social security, and address of past residence. This information is required to run a soft credit check to determine if you need to pay a deposit before starting service in your name.
You can set up an account using: https://m.pge.com/#startorstopservice - The on-line set up works if you start service in your name on the first of August prior to arriving.
What about Internet service?
You will need to set up your own service. The common providers are: http://www.comcast.com/ or http://www.att.com/
Is there Storage?
Storage is available and space is determined by first-come-first-serve. Have a lock with key when you arrive to claim the storage you want.
There is also a separate storage space to stow bikes.
Where do I park my car?
Currently there is off-street parking. There is one parking space per unit. The Dels residential manager will assign parking spaces.
Street Parking: The City of Berkeley requires a Residential Preferential Parking Permits to park on the street for more than 2 hours during business hours. For more information about the Parking Permits: http://www.ci.berkeley.ca.us/ContentDisplay.aspx?id=6272 . In addition, the City of Berkeley has Street Sweeping days in which even permit parked cars must relocate. Be aware that the City of Berkeley strictly enforces parking and the fines are costly.
PLTS

Rental Rates (subsidized)

Shared
Fall
$2,190
Spring
$2,737.50
Total (9mos)
$4,927.50
Effective monthly rent
$547.50
Single
Fall
$2,940
Spring
$3,675
Total (9mos)
$6,615
Effective monthly rent
$735
Family
Fall
$4,380
Spring
$5,475
Total (9mos)
$9,855
Effective monthly rent
$1,095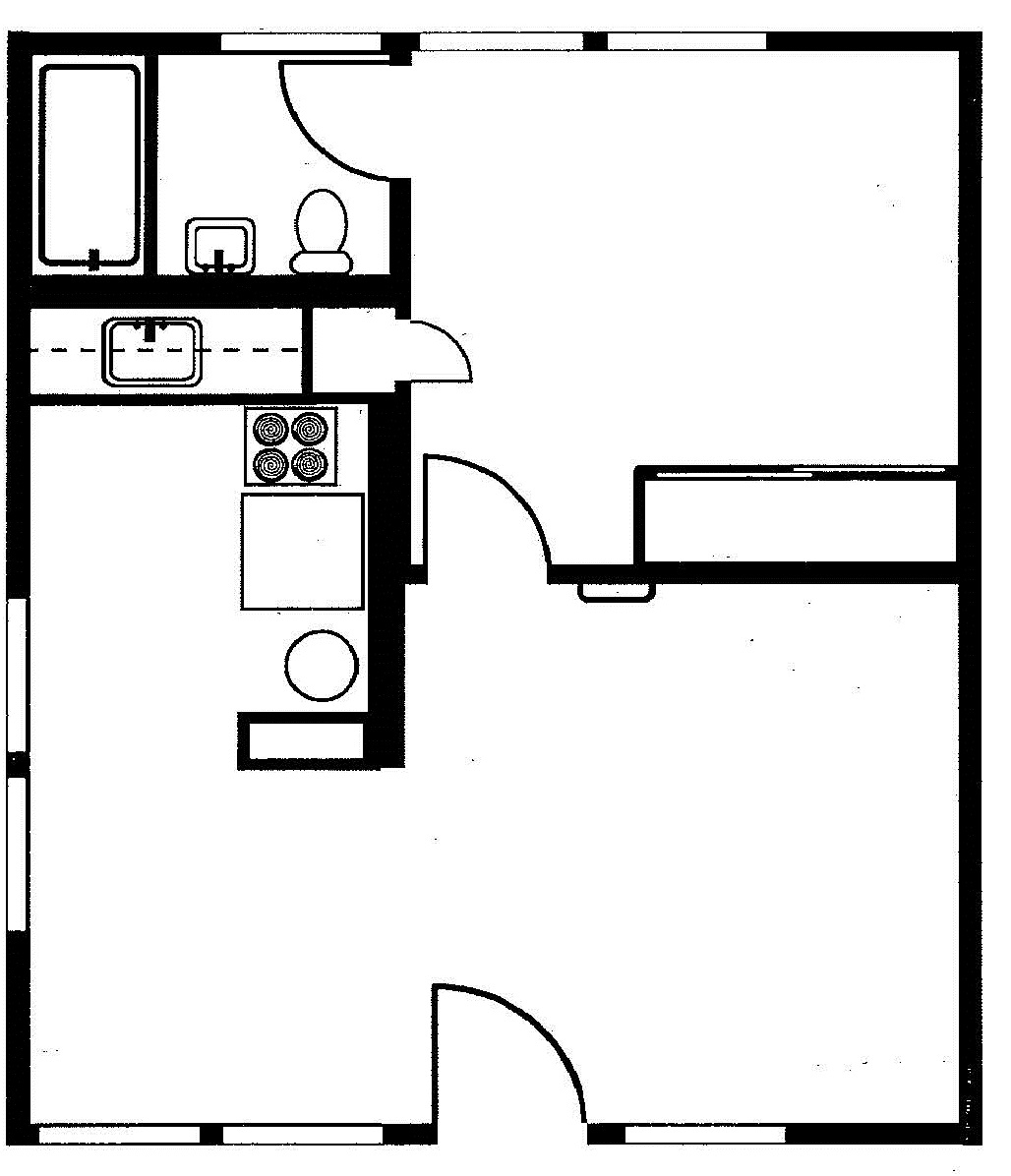 Single Apartment
449 sq.ft.