PLTS Leadership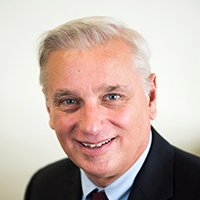 Raymond Pickett
Rector
Raymond Pickett is a pastor of the Evangelical Lutheran Church in America and has been a professor of New Testament for more than twenty years. He came to PLTS from the Lutheran School of Theology at Chicago, where he was professor of New Testament since 2009. From 1996-2008 he was professor of New Testament at the Lutheran Seminary Program in the Southwest in Austin, Texas where he also served as academic dean, and the Episcopal Seminary of the Southwest. He served as pastor of Peace Lutheran Church in Manhattan, Kansas and as associate pastor of Bethany Lutheran Church in Tulsa, Oklahoma.
In addition to teaching New Testament, Dr. Pickett has also been involved in faith-rooted community organizing in various contexts. He has been working with a national group of ELCA leaders who are creatively adapting the arts of community organizing to engage the larger community around issues of racial equity and social justice. He also works with national community organizing networks in grounding the organizing practices in scripture.
Dr. Pickett is deeply committed to forming faithful leaders equipped to mobilize individuals and communities of faith to make a difference in the world by taking risks, collaborating with others, and acting on our faith to make a difference in our communities. He is energized by the challenge of preparing leaders for a diverse, highly secularized West Coast context for a changing Church and complex world, and sees it as an opportunity to strengthen the public witness of the church by making theological education more contextual and incorporating practices and strategies for engaging the world.
Dr. Pickett is excited to come to PLTS at a time when the campus has moved to the heart of downtown Berkeley and the faculty have developed a new curriculum. The new location in the city provides the opportunity for the increased engagement with social and environmental realities and their relevance for the ministry of the church today. The new curriculum maintains the solid theological, biblical, ministerial and contextual formation and preparation that is a hallmark of Lutheran theological education while also emphasizing social and environmental justice as central to both the Gospel witness and the life of discipleship.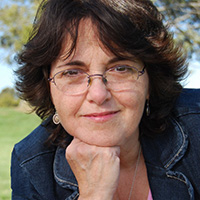 Alicia Vargas
Dean
The Rev. Dr. Alicia Vargas is Dean and Associate Professor of Multicultural and Contextual Ministry Studies at Pacific Lutheran Theological Seminary, a member of the Graduate Theological Union in Berkeley, California and a Graduate School of California Lutheran University, Thousand Oaks, California. She served as a Jail and Prison Chaplain in several correctional facilities and previously, taught Spanish Theatre at St. Olaf and Vassar Colleges. Dr. Vargas currently teaches Ministry Across Cultures, Public Ministry, and Spanish for Worship and directs individual student projects in jail/prison ministry and public ministry. She has published articles in the area of Mujerista Christology, and the book published by Augsburg Fortress: Como estudiar la Biblia/ How to Study the Bible.
Ministry outlook
Our multicultural God calls on the church to communicate the love of God in Christ-in, with, and under the rich diversity that embraces us all. Seminary days are brought to fruition as we teach, learn, and celebrate race, ethnicity and culture, one with another. Mutuality of experience intermingles with God's divine presence; we're prepared for great commission work in our diverse nation and world.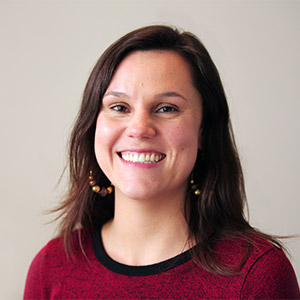 Sara Schultz
Director of Admission
Sara is Bay Area native and a PLTS alum who is passionate about accompanying those in the process of discerning where God is calling them. She received her Masters of Divinity from Union Theological Seminary in the City of New York in 2014 and a Certificate of Advanced Theological Studies from PLTS of CLU in 2017. In the past, she has worked as a legal assistant and a Spanish/ English translator for an immigration law firm. Sara has lived in Ecuador, Argentina, and most recently in Chile, where she served as the intern at the Iglesia Evangélica Luterana el Buen Samaritano in Peñalolén, Santiago. Sara believes in the deeply transformative power of the gospel and is committed to movements for justice and liberation. She is particularly interested in the ways that faith communities can be sites of both resistance and healing.
In her spare time you can find her at a live jazz show, biking one of the many trails in the East Bay, or cooking with her family.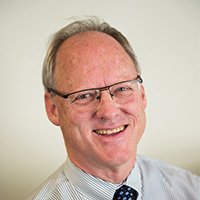 Brian Stein-Webber
Director of Seminary Relations
Brian is a fourth-generation Californian, being baptized and confirmed at Messiah Lutheran Church in Pasadena. He is a 1977 graduate of Cal Lutheran in English and Psychology. Brian was a short-term missionary in Kumamoto, Japan with his college classmate and eventual spouse Mary. He and Mary both subsequently graduated from PLTS and accepted calls together to serve congregations in Phoenix and Long Beach, the latter where their children Philip and Juliana were born. In 1995, Brian accepted his first position at PLTS, as associate director of seminary advancement, concentrating on admissions, annual fund and alums. He then served as both executive director of the Interfaith Council of Contra Costa and pastor of a congregation in Oakland. In 2012, PLTS President Phyllis Anderson brought him back as director of seminary relations. He doubled as interim chief administrative officer for over two years, and now is settled back fully into seminary relations again.
Brian enjoys playing the piano and singing, gardening, cross-stitching, real games and walking on the beach with Mary.