Advisory Board
PLTS is governed by the Board of Regents of California Lutheran University, who meets four times per year to evaluate, discuss, and impact positive change within the University to further its mission and strategic plan. The university is also led by the Convocation, which serves as link between the University, the Church and the greater community. It is made up of members of the five Synods of Region II of the Evangelical Lutheran Church in America, faculty, students, the University president, and members-at-large. The Convocation meets once annually, typically in the fall, to conduct official business and elect the University's Board of Regents.
PLTS has an Advisory Board composed of a maximum of 25 members, some of whom are elected from each synod in ELCA Regions I and II, and some of whom are appointed by the Churchwide Vocation & Education Unit. All board members serve 6-year terms, renewable once. Efforts are made to build board equity and diversity around gender, ethnicity and lay and rostered pers
ons. The Advisory Board makes recommendations about PLTS to the leadership of California Lutheran University.
Current Members of the Advisory Board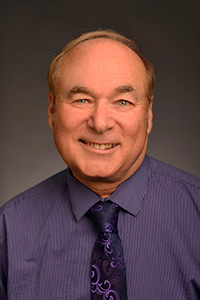 North Washington Synod (ELCA)


Rev. Dr. Richard W. Rouse is a parish consultant working with ELCA congregations in the areas of strategic planning, spiritual discernment, stewardship, and leadership. A certified Spiritual Director and ordained Lutheran pastor for 46 years, he has served congregations in Arizona, California, Oregon, and Washington. Rouse is currently Vice Chair of the Advisory Board for Pacific Lutheran Theological Seminary.

Rouse served as adjunct faculty at Luther Seminary and at the Lutheran Seminary Program of the Southwest (LSPS in Austin, TX) teaching in the area of missional leadership. He was also a member of the Grand Canyon Synod staff as Founder and Director of the synod's Missional Leadership Academy. Previously, Rouse was the Executive Director for Church Relations and Continuing Theological Education at Pacific Lutheran University in Tacoma, WA.

Rouse is the author of numerous publications including Beyond Church Walls; A Field Guide for the Missional Congregation; Go Make Disciples; and Fire of Grace: The Healing Power of Forgiveness. Chalice Press will be releasing his newest book in 2020 titled The World is About to Turn: Mending a Nation's Broken Faith.

Rouse is a graduate of Pacific Lutheran University (Bachelor of Religion) and Wartburg Theological Seminary (Master of Divinity). He also earned a Doctor of Ministry degree from Pacific Lutheran Theological Seminary and the Graduate Theological Union in 1986. He has also been trained by Peter Steinke as a trainer for the Healthy Leader, Healthy Congregation process.

Pastor Rouse is married to Beth Lewis, President and CEO of Augsburg Fortress. They have three grown children, one who serves as an ELCA pastor in Washington State.
Christine Higueria-Street
Secretary of the Board
Rocky Mountain Synod
CLU Board of Regents
SW Washington Synod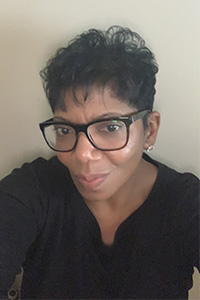 Kathleen Elliott Chillison
Southwest California Synod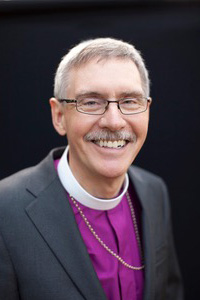 S W Washington Synod
Bishop Richard Jaech (he, him, his) is bishop of the Southwestern Washington Synod of the Evangelical Lutheran Church in America (ELCA). In his ministry as bishop, he provides support and guidance to the 88 ELCA congregations within the Southwestern Washington area, as well as supporting the important regional ministries of Pacific Lutheran University, Pacific Lutheran Theological Seminary, Lutheran Community Services NW, and the Faith Action Network. Bishop Jaech received his Master of Divinity degree from Christ Seminary-Seminex, St. Louis, MO, in 1975, and his Master of Arts degree in Conflict Facilitation and Organizational Change from the Process Work Institute, Portland, OR, in 2010. Prior to being elected bishop, Bishop Jaech organized and served St. Mary and St. Martha Lutheran church, a LatinX congregation in San Francisco, CA, from 1975-1987, and served Beautiful Savior Lutheran Church in Vancouver, WA from 1987 to 2013.


Vice-Chair
Sierra Pacific Synod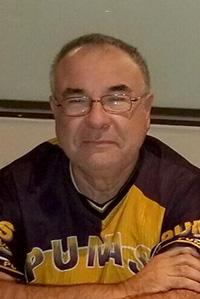 Grand Canyon Synod


My name is Mateo Chavez and I am pastor of Iglesia Lutheran San Juan Bautista in the southside of Tucson, AZ. My congregation numbers around 70 members and we are active in border ministry as well as attending to the pastoral need of the members. We are active in an Episcopal-Lutheran ministry called Cruzando Fronteras that maintains a shelter in Nogales, Sonora, Mexico and in a Methodist legal ministry called Justice for our Neighbors. Preparation of pastors with this context in mind is vital to being able to continue ministry in this setting.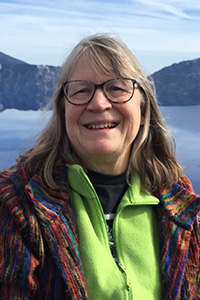 Montana Synod


My name is Jessica Crist, and I am delighted to be on the PLTS Advisory Committee. My commitment to faithful and innovative theological education goes way back—through my 18 years as Director of the Northern Rockies Institute of Theology, my 12 years as Bishop of the Montana Synod, my work with lay training, my service on Luther Seminary's Board. In my retirement I am chairing the ELCA's Women's Ordination Anniversaries Group, and working on the ELCA's implementation of the Repudiation of the Doctrine of Discovery. My husband is a retired attorney, and we have 2 children. Our daughter is a Professor of Hebrew Bible and Gender Studies. Our son is currently a candidate for Montana Attorney General. We are hard at work on the campaign!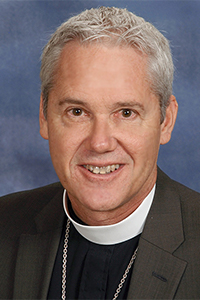 Rocky Mountain Synod


Bishop Jim Gonia was elected to a six-year term on April 28, 2012, at the Rocky Mountain Synod's annual assembly in Colorado Springs, Colo. He was installed on September 23, 2012.
He served as a missionary in Madagascar from 1988 to 1998. From 1998 to 2009 he was called as the associate pastor of Atonement Lutheran Church in Denver. Prior to his election as bishop, he served the ELCA's churchwide ministries as Global Mission Area Program Director for West Africa, Tanzania and Madagascar. In this position Bishop Gonia was responsible for overseeing the ELCA's programs and relationships with Lutheran church bodies and partners in nine African countries.

Bishop Gonia received a Bachelor of Arts degree from Valparaiso University in Valparaiso, Ind., in 1982; a Master of Divinity degree from Luther Northwestern Seminary (now Luther Seminary) in 1988; and a Master of Theology degree in Islamic studies at Luther Seminary in St. Paul, Minn., in 1997.

His wife, Kim, is an ordained pastor in the ELCA serving a "Called to Common Mission" call at Intercession Episcopal Church in Thornton, CO. They have three children, all graduates of Lutheran universities: Caroline, Mallory, and Peter.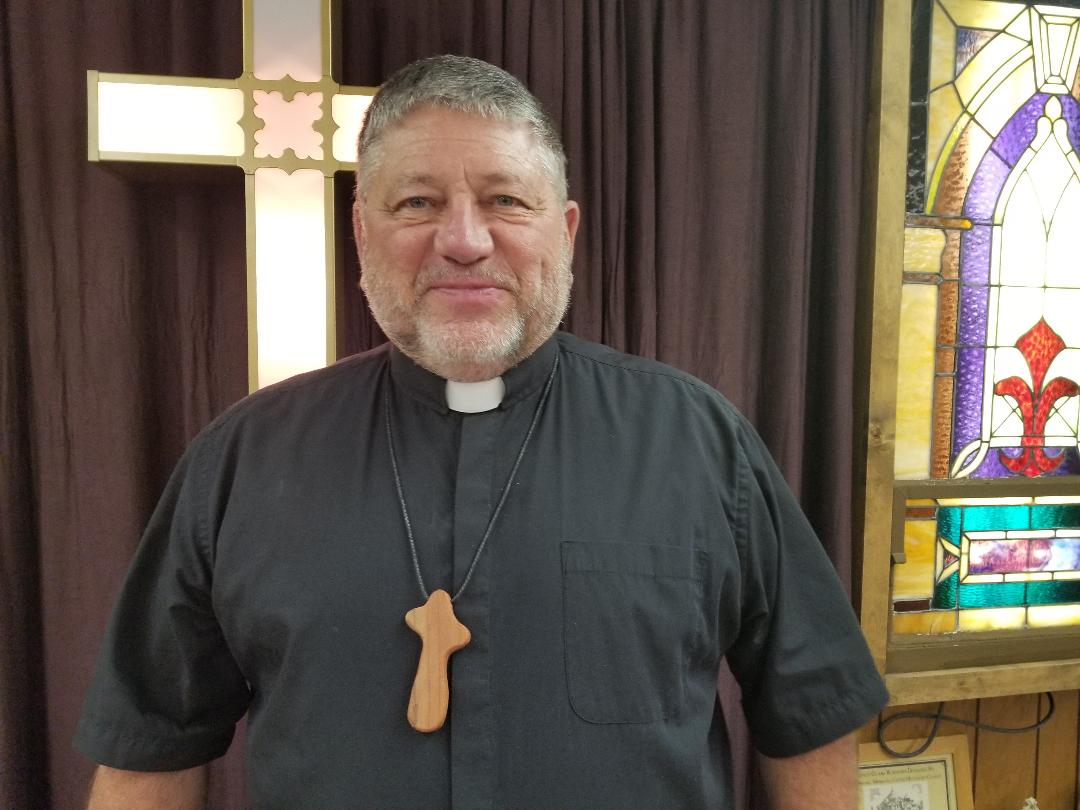 Alaska Synod
Pastor Ron Rucker graduated from the PLTS TEEM program in 2018. In his first call, Ron serves as a quarter time mission developer for two different Synodically Authorized Worship Communities (SAWC) in the Alaska Synod. He began to serve the Trapper Creek Fellowship in 2015 when he began the TEEM program. Trapper Creek is 115 miles north of Anchorage. He began serving Table of Grace in Bethel in 2018 after his ordination. Bethel is a 400 mile airplane flight west of Anchorage. There is no connecting road between Anchorage and Bethel. Ron's 2018 ordination was the culmination of a 50 year call to the ministry of Word and Sacrament. Prior to his ordination, Ron served more than 24 years in the Army and 16 years for the Matanuska-Susitna School District. As a lay person, Ron has served in many leadership positions for local congregation and for the Alaska Synod.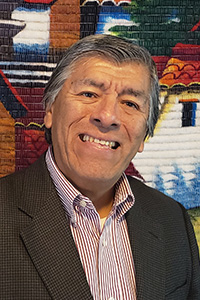 Leadership for Mission Unit (ELCA)

The Rev. Dr. Ruben Duran serves as Director for Congregational Vitality in the Domestic Mission unit of the Evangelical Lutheran Church in America. He promotes Synodical mission strategies, local initiatives and innovative models nurturing life changing relationships in new and existing communities of faith in the USA and the Caribbean. He also oversees 352 new mission congregations reaching people in multiple contexts throughout the country.

Ruben is a native of Lima, Peru, South America. He served parishes in the Seattle, Washington and Los Angeles, California areas prior to becoming Associate to the Bishop and Mission Director for the Metropolitan Chicago Synod. He has also served as Associate Director for Latino Outreach, and Director for New Congregations in the ELCA churchwide offices prior to his current position. He is also serving as Interim Pr. at New Hope-Nueva Esperanza Lutheran Church in Aurora, IL.

Ruben is a graduate of Pacific Lutheran Theological Seminary in Berkeley, California; Trinity Lutheran College in Seattle, Washington; and, the Escuela Nacional de Turismo in Lima, Peru. Ruben and his wife, the Rev. Jean Marie Duran, are parents of 3 adult daughters and grandparents of Arabella (6 years old), Teddy (11 months), and Evelyn (9 months).
Montana Synod
Oregon Synod
NW Washington Synod
CLU Board of Regents