Scholarships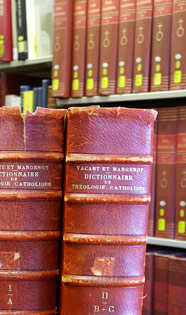 Tuition for a full-time student for one year is $22,460. The average annual financial need of a PLTS Seminarian is $42,934: tuition plus books, rent, food, and other living costs.
Why are Scholarship Funds needed for PLTS seminarians?
A high percentage of PLTS students have need for financial aid.
Annual scholarships provide the resources needed to continue to attract and graduate qualified students who are interested in PLTS.
Ways you can help support our seminary students:
Create a new Named Scholarship Fund.
Give to an existing Named Scholarship Fund or via the General Scholarship Fund.
Set up a Named Congregational Fund to Adopt-a-Seminarian (PDF).
Contact the PLTS Office of Seminary Relations at (510) 559-2735, (800) 235-7587, or seminaryrelations@plts.edu.