Diversity and Equity
Welcome to PLTS, a seminary of the Evangelical Lutheran Church in America, a faith and learning community dedicated to excellence in theological education for developing leaders for the church in the world.
Reconciling in Christ Statement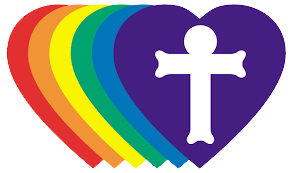 Our beautiful location, dynamic faculty, cutting-edge curriculum, closely-knit community and membership in the Graduate Theological Union, provide a unique setting for engaging issues of Christian faith, discipleship, and the communication of the gospel to a world in need of truly good news.
PLTS is an inclusive community and offers hospitality to all who participate in our programs of study. As disciples of Christ committed to public leadership among God's people in diverse and challenging cultural contexts, we eagerly learn from and welcome one another's diversity, including, but not limited to, theological perspective, race, ethnicity, nationality, gender identity, relationship status, age, physical ability, social and economic status and sexual orientation.
Our Commitments
Ethnic and Racial Equity
PLTS is committed to addressing systemic racism and promoting pluralism and mutual understanding of identities and cultures among its students, staff, and faculty.
More about Ethnic and Racial Equity
Gender and Sexual Diversity
PLTS is a Reconciling in Christ (RIC) seminary of the Evangelical Lutheran Church in America (ELCA). PLTS was the first seminary of the ELCA to become RIC. PLTS is committed to working toward equitable communities for gender and sexually diverse persons, including but not limited to, persons who identify as LGBTQQIA+, on campus, in our churches, and within society.
PLTS is a participant in Safe Zone. The Safe Zone Allies are a network of PLTS and Cal Lutheran faculty, staff and students who are supportive of lesbian, gay, bisexual, transgender, intersexed, queer, and questioning (LGBTIQQ) students and underrepresented cultural/racial and religious groups. Allies are individuals who are willing to provide a safe haven, a listening ear, and support for people on their campus from an underrepresented group.
More about Resources for LGBTQQIA+ Seminarians
Access (Persons with Disabilities)
As a graduate school of California Lutheran University, PLTS recognizes and values diversity in our campus community and are committed to providing equal access and opportunities to qualified students with various disabilities.
We provide comprehensive services in a manner that promotes respect and self-advocacy. In addition, we comply with university policy, Section 504 of the Rehabilitation Act of 1973, and the Americans with Disability Act of 1990 with its amendments of 2008.
More about Resources for Access
Women in Ministry
Founded in 1952, PLTS has a long history of supporting women in graduate studies and in preparation for leadership in a variety of ministry contexts. Ruth Harper, Class of 1959, was the first woman to study at PLTS. In 1971, Joan Lepley became the first woman to graduate with a M.Div. from PLTS. In 2005, PLTS became the first ELCA seminary to call a woman as President. For more than a decade, at least 50% of student body have been and are women.
More about Women in Ministry
Veterans in Ministry
PLTS is proud to support military veterans and active duty service members through participation in the Yellow Ribbon Program. As a graduate school of California Lutheran University, a variety of supports and resources are available to veterans and active service members.
More about Resources for Veteran Seminarians
International and Immigrant Support
As a graduate school of California Lutheran University, PLTS is proud to support our international students, Dreamers, and all immigrants studying on our campus.
More about Resources for International and Immigrant Students