Student Life and Services
A variety of academic and personal enrichment experiences are available through events, activities and opportunities for community involvement. Student services such as housing, safety and wellness, and personal well-being ensure individual student needs are met throughout their experience at PLTS.
Student Housing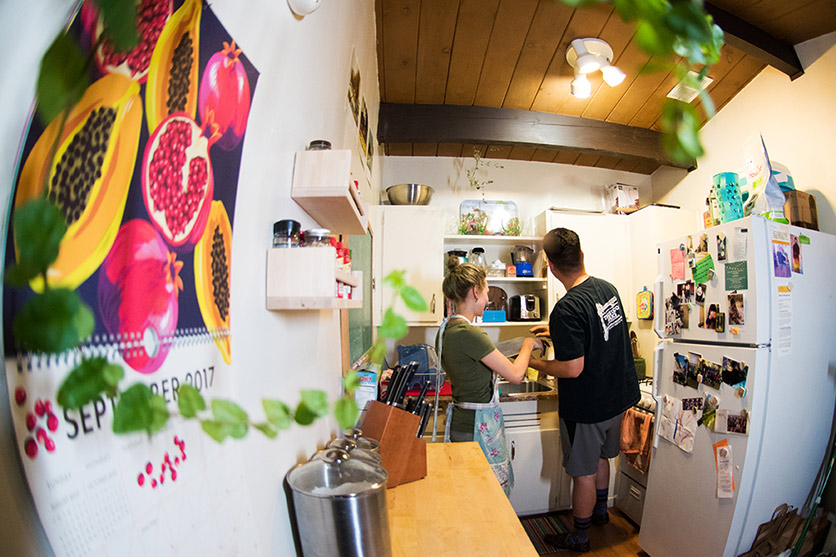 Housing is available in the Delaware Apartments in single, shared, and family units. The location is just over a mile from our downtown Berkeley campus. Amenities include WiFi, free parking, on-site laundry, and a community garden, BBQ, and fire pit. They're also pet-friendly!
More about the Delaware Apartments
Student Events
Activities occur throughout the year. The Student Calendar helps keep track of due dates, program reminders, community gatherings, and more.
See upcoming Student Events
Student Association
The PLTS Student Association plays an integral role in PLTS governance and policy-making. Through participation in several active committees (e.g., Community Life, Peace and Justice, and Curriculum), students provide leadership for the entire PLTS community. In addition, students participate in faculty and board committees such as Contextual Education, Recruitment, and Community Life.
More about the Student Association
Student Clubs
The PLTS Student Association funds student clubs. Among our active clubs are:
Garden Club - at the Dels and on campus to assist with maintaining the landscaping
Creativity Club - focused on doing creative arts and crafts
Employment Opportunities
Student employees are valued contributors to the PLTS team. Throughout the calendar year, PLTS posts a variety of student employment opportunities. Students are regularly updated about new opportunities and encouraged to apply for positions that interest them and for which they qualify.
More about Student Employment