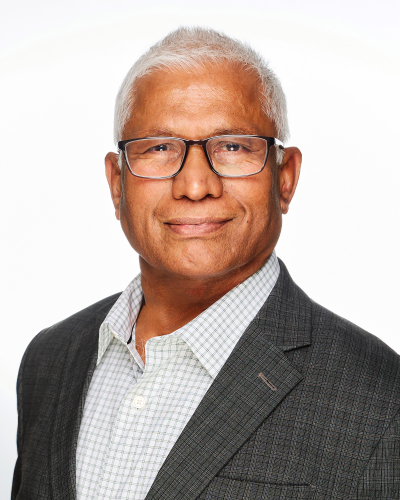 Moses Paul Peter Penumaka, Th.D.
Director, Theological Education for Emerging Ministries [TEEM]
He, Him, His
mpenumaka@plts.edu
(510) 559-2728
216, 2000 Center Street, suite 200

Office Hours: 10 am to 5 pm Monday through Friday
About
Education empowers people. Theological education not only empowers but also transforms us. Theological education inspires, enlightens, and liberates one to know the meaning and purpose of life in serving the Church and the Society. Theological education equips us to analyze our cultural context critically and enables us to seek understanding and relevance of faith so we can participate creatively in our pilgrimage of life in supporting, substantiating and preserving God's whole creation.
Brief Professional History
PLTS (2008– )
Pastor/Mission Developer, Good Shepherd South Asian Ministry, Fremont, CA (2005–2008)
National General Secretary of the Student Christian Movement of India, Bangalore, India affiliated to the World Student Christian Federation, Geneva, (1994–2000)
Jr. Lecturer, Leonard Theological College, Jabalpur, Madhya Pradesh, India (1993–1994)
Youth Director (Bishops Assistant for Youth Ministry and Rural Pastor—AELC, (Andhra Evangelical Lutheran Church) Andhra Pradesh, India (1985–1991)
Select Special Service
Director, Asia Project, GTU (2009-11)
Member at large, Synod Council, Sierra Pacific Synod, The Evangelical Lutheran Church in America (2002-2008)
Member Asia Project GTU (2008-2015)
Member Select Learning Board
ALIC (Asian Lutheran International Conference) representative on Theological Roundtable, ELCA
Member ELCA Task Force for Strategic Diversity TFSD
Member Coordinating Council for Association of Teaching Theologians ATT of ELCA and ELCAIC
Member, Coordinating Council, Western Mission Network, 2013-2016
Faculty Representative C4 Committee PLTS
Member Teaching and Learning Committee, CLU
Education
Th D, Graduate Theological Union, Berkeley, CA (2006)
B D (1985), M.Th. (1993), United Theological College, Bangalore, South India
B Sc, Andhra University, Waltair, South India (1979)
Publications
"Crossing the Boundaries of Race, Gender and Status: Ethiopian Eunuch and Phillip in Acts 8: 26-40" Bible Study at 10th Asian Lutheran International Conference ALIC, Udon Thani, Thailand, January 28, 2019.

"A Kairos moment for Theological Education in the ELCA: Reflections on TEAC from the margins", in Journal of Lutheran Ethics, Vol. 18, Issue 5, September/October 2018.

"Communities of Faith as Classroom for "Doing" theology and Ministry" in Vethanayagamony, P. and Greifenhagen, F. V. Eds Global Lutheranism, vitality and challenges, Minneapolis, MN: Lutheran University Press, 2018.

"Reformation as ongoing movement for the empowerment of dalits" at the 500 Reformation Celebration held at the Andhra Christian Theological College, Secunderabad, South India, November 2017.

"Martin Luther in South Asia" at the Muilenburg-Koenig History of Religion Seminar, San Anselmo, California, November 2017.

"Reformation and Theological Education in Asia" at the American Academy of Religion conference, Boston, Massachusetts, November 2017."The Suffering Reality of the Oppressed in God- The World's Future and its Implication for Dalit Theology" in Currents in Theolog and Mission, Vol. 39, No. 4, August 2012.

Guest Editor, TEEM and the Future of Theological Education, Currents in Theology and Mission, Vol. 38, No.3.June 2011.

"Luther and Shankara: Two Ways of Salvation in the India Context," Dialog, A Journal of Theology, Volume 43, No.3, Fall 2006.
"Negating Boundaries: An Indian theological Perspective" (Unpublished) paper presented at the Asian Pacific Americans and Religion Research Initiative Annual Conference, Hass School of Business, Berkeley, CA, August 2003.
"Christology in the midst of Globalization" (Unpublished) paper presented at PANA and PSR lecture series in Spring 2003.
"Confirmation Ministry in the Crossfire of Tolerance and Fascism," Dialog: A Journal of Theology, Volume 41, No.3, Fall 2002.
Editor (1994 -2000) Aikyatha, (SCMI: Bangalore) a publication of SCMI.
Editor, Struggles to Celebrate Life: Biblical Reflections on women, Dalit and Media, (SCMI: Bangalore, 1998).
"Theological Implications of the Historical Reconstruction of Jesus Movement and Early Church from a Feminist Perspective", in Prasanna Kumari, ed. Women in Church and Society: Essays in Honor of Florence Robinson (Department of Women Studies- Gurukul: Chennai, 1999), pp. 67-79.
"Female Infanticide and Feoticide: Unwanted at Birth and Even After Birth" in Elizabeth Joy, ed. Lived Realities: Faith Reflections on Gender Justice. (CSIRS: Bangalore, 1999), pp. 101-112.
"Dreams of Joseph and Pharaoh: A Brief Biblical Reflection on Globalization" in P. Jagdesh Gandhi & George Cherian, eds. Globalization: A Challenge to the Church (AIASCA: Chennai, 1998), pp. 103-105.
"Tiger and Lamb graze together: Mission and Evangelism in the Context of Megatrends in Asia" in Soman Das, Ed. Mission and Evangelism (ISPCK: Delhi, 1998), pp. 164- 170.
"Transcending Boundaries with the Son of Man, of No-boundaries," Transcending Boundaries for a True Ecumenism, Report of the consultation in honor of Rev. Dr. Satish C. Gyan (RCDRC: Raipur, 1998), pp. 58-63.
"Easter and the Dalits: Why do you seek the living among the dead?" Vidyajyothi: Journal of Theological Reflection, Vol. 58, No. 5, May 1994, pp. 292-297.
"A theological reflection on Cry for life—A Faith Response," Aikyatha (SCMI: Bangalore) April 1994.