Student Association
The PLTS Student Association seeks to lift up the interests and concerns of all PLTS seminarians; to encourage the full participation of seminarians in the PLTS community; and to affirm the diversity of the Seminarian Body as it enriches the ministry of this institution.
Student Association Executive Committee (SAEC) Officers
Student Association Constitution and By-Laws as amended May 11, 2016
SAEC Meeting Minutes - February 2017
SAEC Meeting Minutes - December 2016
SAEC Meeting Minutes - November 2016
SAEC Meeting Minutes - October 2016
Executive Council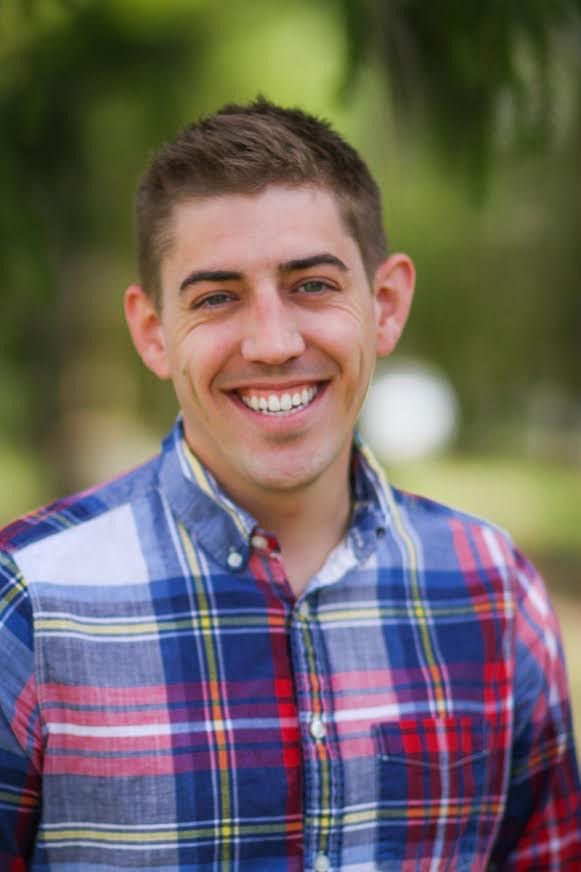 President - Ben Hogue
Hello all! I'm Ben Hogue, a final year M.Div student originally from Grand Junction, Colorado. I am a graduate of California Lutheran University with a degree in Public Relations and Sociology. Shortly after graduating, I served with the Peace Corps Ukraine from 2010 - 2013, teaching English and doing Community Development. I'm passionate about interfaith dialogue, political advocacy, and being church in the world! I have absolutely loved my time in Berkeley and feel incredibly lucky the PLTS Community has allowed me to serve in this role. Contact me if you suggestions or concerns about the Student Association Executive Committee or the Student Community at PLTS. Also, if you have anything you would like SAEC to discuss or add to our agenda, please let me know! I'd like to be an advocate for you to SAEC, at the monthly faculty meetings, and Advisory Boards meetings each semester, so let me know how I can best serve you in this role.

Vice President - Erika Tobin
Hello! I am Erika Tobin and I am so excited to be here at PLTS with you all and to serve our community in the role of SA Vice President. I come from Olympia, Washington in the Southwestern Washington Synod of Region One but have most recently called Alaska (where I did CPE) and Gettysburg, Pennsylvania (where I did my first year of seminary), home. After spending an undergraduate year in both Iowa and Greece, I received my Bachelor of Arts in Religion with a minor in Classical Studies from Pacific Lutheran University, Tacoma, WA. And now I am excited to be continuing my formation here with you all! One of my favorite things is making connections. Last year, as the First Year Class President at Gettysburg Lutheran Seminary, I strove hard to make connections within the members of my former class. Here, in the role of Vice President, I am excited to continue making and furthering connections between our community members and between the greater world and GTU. It is already a year of transition, and as such, connecting with each other will make this experience and our mutual formation that much better. We all bring different things to the table and it's always beautiful to see what is contributed to a transition through connecting, listening, offering up, and processing together. I am looking forward to working with and for you, listening to you, and connecting with you this year!
Contact me if you have any questions or suggestions for Seminary Relations, the GTU, or the CLU Graduate and Professional Student Council! I work with the President to address and advocate for student needs to many communities, so I am excited to work with you!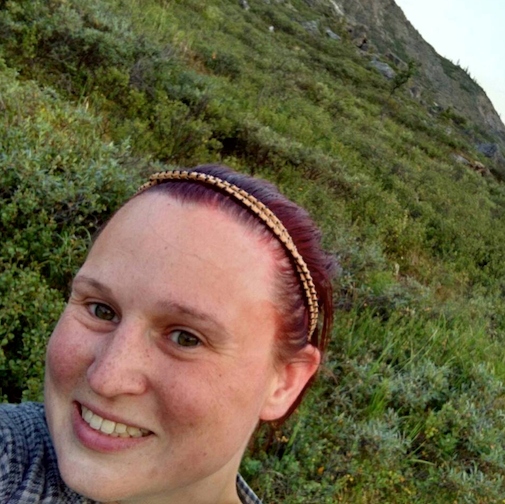 Secretary - Kate Drefke
My name is Kate Drefke, and I'm from Michigan and Wisconsin. I have a background in social work, having received my MSW from the University of Michigan. I'm a third year at PLTS and applying to be a candidate in the Navy's chaplaincy program. I'm interested in Prison Ministry and hoping it will become my life's work. I'm looking forward to being the Secretary this year. Contact me if you have any questions about the SAEC meeting minutes, our Student Association constitution, or the Student Association archive. I can also answer questions about the Student Association website.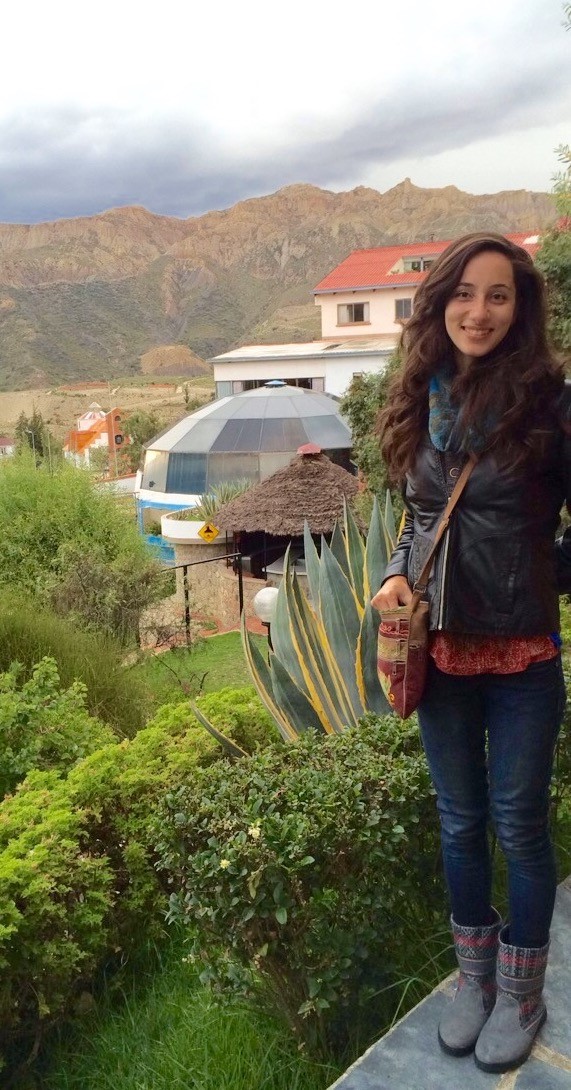 Financial Secretary - Cassandra Chavez
My name is Cassandra Chavez and I grew up between Rhode Island and Santa Cruz, Bolivia. Before seminary I came from Providence, RI and my home congregation, a community-centered multicultural ministry. I'm excited to serve as the Financial Secretary for the Executive Council this year because our seminary is going through a lot of change and I believe that I can be a valuable part of the team of student leaders to help guide our community through this transition. I also know that I have the skills needed to work on the budget and other tasks related to the finances of the Student Association. I look forward to serving PLTS this academic year! Contact me if you have questions about the SAEC Budget, want more information about an Individual/Group One-Time Grant Application or Club/Group Application.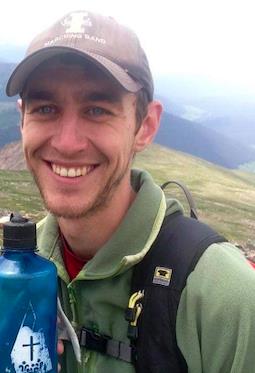 Academic Advocate - Kevin Beebe
My name is Kevin Beebe, and I represent the students as the Academic Advocate! I come from Pullman, WA (Go Cougs!), and have lived all over the Northwest and overseas in Palestine. My background includes studies in Music, Theatre, and Religious Studies. This is the third year of my Master of Divinity. My passions include outdoor, young adult, and global ministry. I'm excited to be the Academic Advocate to continue to improve educational opportunities for PLTS students, both present and future. Working as a member of the faculty academic committee offers hands on duties in shaping the new PLTS curriculum, and I enjoy being part of the team to create new paths for seminary education at PLTS. Looking forward to representing the Student Association's educational needs!
Contact me if you have concerns, questions, or suggestions regarding classes or educational opportunities at PLTS or items you would like me to bring to the Faculty Academic Committee. Also, we are in the midst of a curriculum review, so I can answer questions regarding that!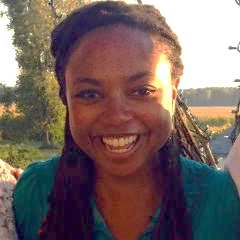 Lutherans in the Public Sphere - Nikkeya Berryhill
I'm Nikkeya Berryhill and I'm an M. Div. Student at PLTS. I moved here most-recently from Milwaukee, Wisconsin which is where my Synod is located. I am originally from Rockford, IL. This is my first time living outside of the Midwest. I moved here to be in a more forward-thinking environment where people are acting for justice and thinking about church in more creative and new ways. Before moving here, I was working at an ELCA church in MKE as the Director of Outreach & Faith Mentoring. I basically was in charge of all of the ministries except for worship-planning and finance. I loved my job because I was able to be involved with so many areas of church life and had the fortunate opportunity to run a thriving Soup-Kitchen ministry. I became interested in the LIPS position because I want to be able to "do church" in the public sphere. I came to PLTS to become a mission developer and do the Evangelism and Justice concentration. In this role, I hope to connect PLTS with other students at the GTU who are passionate about standing up for the rights of others, working to improve conditions for those who are overlooked, lifting up our community through service, and sometimes just hanging out with people who we can grow with and learn from. I am also excited to stretch our ideas of what it means to be "Lutheran" while remembering the grace found in the resurrection of Christ and actively seeing and pursuing the redemption of all things.
Contact me if you have an idea to be a Lutheran in the public sphere or if you have a suggestion for our Monthly Chapel Offerings! I would love to support you in your public efforts with possible funding opportunities or fundraising ideas. I also sit on the C4 Committee, so I can represent your suggestions, questions, or concerns there.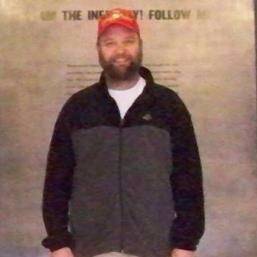 Being Well Liaison - William Rima
My name is William Rima. I'm a second year M.Div. student here at Pacific Lutheran Theological Seminary. I have several well-being practices, and I'm excited about exploring the many well-being options for staff and students here at PLTS. I'm devoted to bringing well-being to our school in new and creative ways. I want you to be well.
Contact me if you have questions or suggestions about Being Well activities or have an idea that I can support. There are possible funding or fundraising opportunities that I can assist with, as well!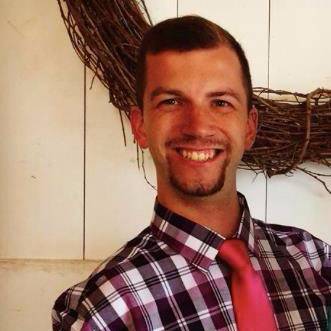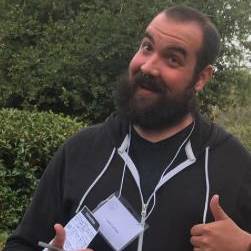 Community Life Coordinators - Andy Flatt and Leon LaCross
Hi, everyone, I am Andy Flatt! I am a second year student here at PLTS and I am excited to be one of your Community Life Coordinators for the 2016-2017 academic school year. My Pinterest 'PLTS Community' board is already starting to fill up with ideas for chapel snacks and community activities, however I hope you can help spark more ideas for Leon and me. When I am not doing seminary related things, I am often: reading something related to history, hiking with my fiancé and dog, catching up with a friend, or wondering if I forgot to do something important. One interesting fact about me is that I detest popsicle sticks.
Hi, I'm Leon LaCross. I'm originally from Gaithersburg, Maryland which makes me part of the DC/Metro Synod. I'm a first year student in the M.Div. program on the ordination track. Before starting seminary I worked in energy efficiency helping businesses to use less energy.
Contact one or both of us (Andy or Leon) with questions or concerns regarding the community of PLTS and how we might advocate for you. We welcome ideas and suggestions for a First Friday or a community gathering!
Funding Request Forms