Congregational Giving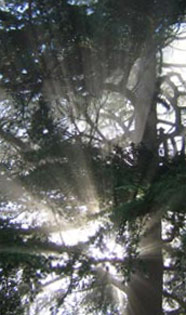 We invite congregations to partner with us in our vision to spread the gospel by investing today in the leadership of our church. Preparing strong leaders for the church of tomorrow requires significant financial support today so that we are both true to our past and responsible to our future.
How can your congregation help PLTS and Cal Lutheran?
Support theological education with a gift to the PLTS seminary fund. Ongoing gifts from congregations help support our Seminary Fund and yearly expenses.
Apply to host a PLTS intern or teaching parish student for a year!
Contribute to Cal Lutheran's Religion and Vocational Life Scholarship and provide much needed support to PLTS students, pre-seminary students, and undergrads majoring in Religion or Theology & Christian Leadership, or who are vocationally headed towards Youth and Family Ministry.
Volunteer time during the summer to help with campus maintenance and upgrades like painting, flooring, landscaping, and cleaning.
Adopt a seminarian by making a non-tax deductible gift to a specific student. Congregations can elect to set up restricted scholarship funds for annual tuition support for students. The cost for one student for one year of seminary academic support is $14,980. To cover the full three years of seminary academic education required for an M.Div. student is $44,940. Download the Adopt-A-Seminarian Form (PDF).
What gifts do PLTS and Cal Lutheran offer your congregation?
PLTS offers many learning opportunities for church members and pastors on campus!
Enroll or audit a course — some available online.
Participate in FREE stewardship education classes, such as the Endowment Lab.
Attend a special event, such as the Luther Lecture in March 2015.
Sign up for Week of Renewal — five days of fun, fellowship, and theology in a retreat like setting, takes place every summer during the last full week of June.
We also have space available for groups to use for their own meetings and retreats – must be reserved at least three months in advance.
Cal Lutheran staff, faculty, and students can bring learning opportunities to your community!
Guest preachers for worship services
Teachers for Bible studies and adult education forums
Financial and philanthropic planning
Church council, endowment, or stewardship committee leadership training
For information on how your congregation can support PLTS, contact the PLTS Office of Seminary Relations at (510) 559-2735, (800) 235-7587, or seminaryrelations@plts.edu.