Student Housing
The Overture Apartments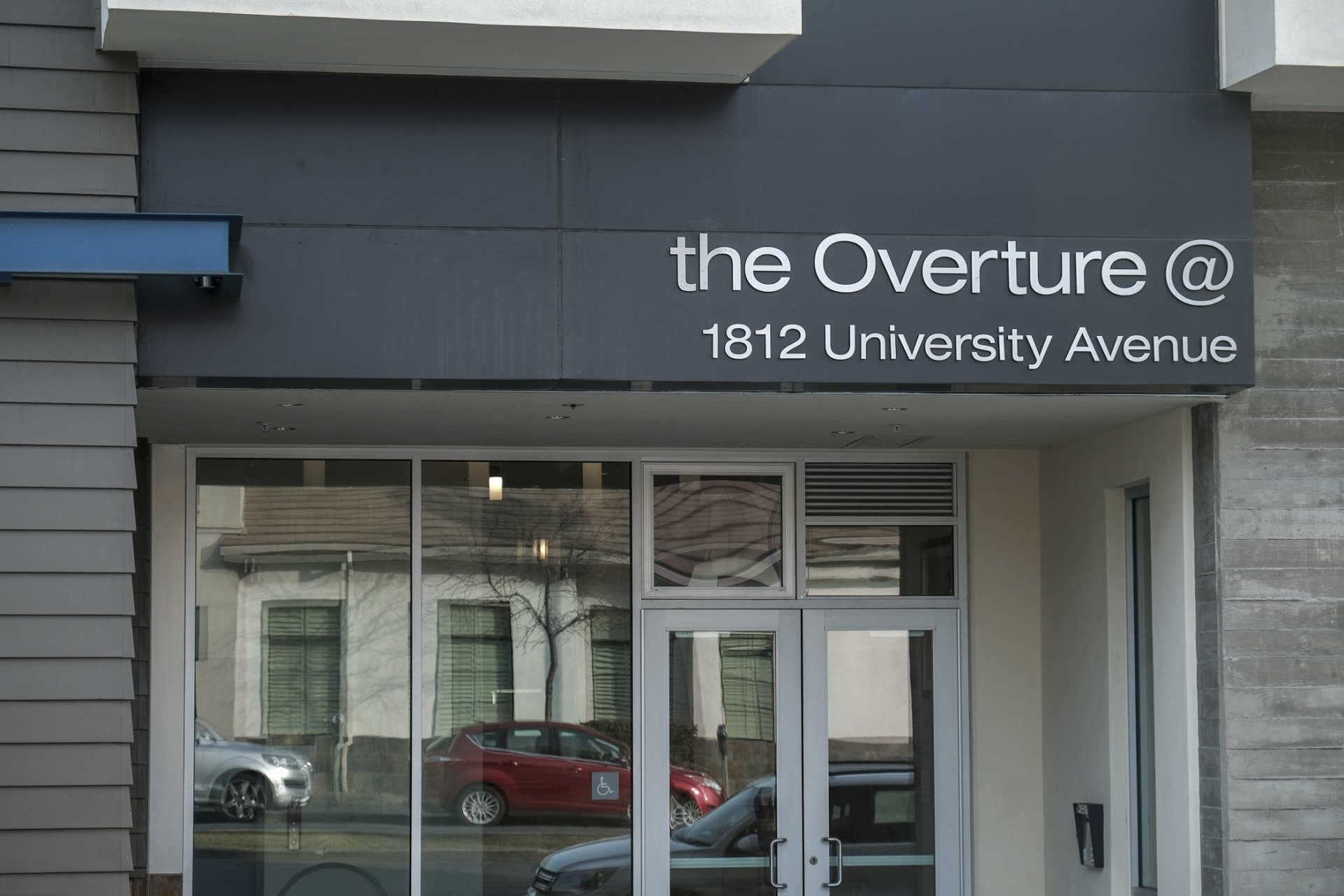 Pacific Lutheran Theological Seminary of California Lutheran University provides state-of-the art student housing for PLTS students at heavily subsidized rates. This phenomenal discount from local housing market rates makes residential seminary preparation financially accessible in the Bay Area.
The Overture Apartments are unfurnished apartments. The apartments are 4 blocks from PLTS, the Downtown Berkeley BART station, and the thriving civic and social life of Berkeley.
Single and Family options are available. Rent includes water, sewer, trash, and recycling. Student residents are responsible for electricity and gas.
Amenities:
WiFi
Onsite card and app operated laundry
Bike storage
Rooftop garden with gas grill
Workout room
Community spaces
For more information, see the tabs below:
Apartment Rates for 2019-2020
Option
Cost
Duration
Single (1 student, studio and 1BR)
$8,640
9 months
Family (1 student and family members, 2BR)
$12,240

9 months

All fees are subject to change without notice. The University reserves the right to change, delete or add to this pricing schedule as deemed appropriate. Transcripts and diploma will not be released for any student who has an outstanding balance owed to Cal Lutheran.
No Car. No Problem.
Students have many options for getting around Berkeley and the Bay Area. PLTS is centrally located in vibrant metropolitan Downtown Berkeley, a thirteen minute BART ride to Downtown Oakland and thirty minute BART ride to downtown San Francisco.
The Overture Apartments location is labeled a Walker's and Biker's Paradise by WalkScore.com. Most, if not all, daily errands can be accomplished without a car.
As a member of the Green Seminary Initiative, PLTS encourages everyone to utilize varieties of personal, public, and shared transportation options as a way to honor God's creation.
Parking at The Overture Apartments
The Overture Apartments have limited parking for a monthly fee. A student interested in being assigned onsite parking should apply for parking as part of their student housing application. Assignment to onsite parking is not guaranteed due to the limited number of spaces.
If a student needs parking and parking is not available at The Overture Apartments, parking permits are available at the Allston Way Garage next to the PLTS campus for a monthly fee.
Limited free all-day street parking near The Overture Apartments is available past Allston Way and California Streets (about 7 blocks or .7 miles). Students who chose to park on the street are encouraged to move their car every three days and to pay attention to monthly sweeping schedules to avoid tickets. Due to zoning restrictions, The Overture Apartments are not eligible for Zone C Berkeley City parking permits.
Berkeley City Parking
Limited 2 hour street parking due to high volume of use is available near PLTS and the GTU. Persons with a disability are eligible to park free in downtown parking and parking garages.
A variety of pay for parking garages can be found downtown near PLTS and a pay for parking UC Berkeley garage is located near the GTU.
BART Parking
Parking at BART stations is available. EZ Rider Parking makes this easier. You can access EZ Rider Parking when you have a Clipper Card. To set up this parking option, register for EZ Rider Parking. You will receive an EZ Rider Parking pass and be able to pay for parking via your Clipper Card.
The apartments come in a variety of studio, one bedroom, and two bedroom floor plans. The layout of each unit is unique.
Check out The Overture Apartments photo gallery.
Take a virtual tour of The Overture Apartments.
Check out nearby happenings in Berkeley.